OUR STORY
Craigie Knowe is the oldest vineyard on the East Coast of Tasmania. Our first vines were planted in 1979, by then Hobart dentist John Austwick. He was such a pioneer of the time, with many local farmers thinking he was crazy, but they quickly realised John was onto something and planted their own vines.
A passionate Bordeaux Blend Cabernet fan, John initially planted Cab Sav, Cab Franc, Merlot and Petite Verdot, but Pinot and Riesling soon followed. He made his own wine on site in what is now the Cellar Door, and built a great reputation as an exceptional winemaker. Look at the 7:30 report interview with John Austwick & Julian Alcorso
We are just your average couple who, like most people, love to drink wine and love a challenge… and when we purchased Craigie we definitely got both! The shortened version goes like this (if you would like to know more we'd love to chat in person when you visit). It was during a 3 day break to Piermont on the East Coast that we began exploring what we might "do next"… we'd never been frightened to do different things and found having a common goal kept life interesting! After visiting the cellar doors of Milton and Springvale, we only half seriously said "wouldn't it be amazing to buy a vineyard". After a well timed promo email from LJ Hooker and a crazy chat with friends over a bottle of wine, the wheels were set in motion and it wasn't too long before we were the VERY proud owners of Craigie Knowe. Once purchased we just had to make it work, so it was heads down on a vertical learning curve for some time. Since then, our son has joined us, and having started a viticulture degree he is now the source of so much information; with knowledge comes even better wines.
From the start, we wanted to build on the strong foundation John had built… to pay homage to his passion and hard work. We love the fact we are surrounded by so much history. Our home (which is featured in a new publication by the Glamorgan Spring Bay Historical Society) and other outbuildings were built in the 1840's by the original settlers of the area, and whose relatives still live on either side of us.
We still grow the original varieties John planted, and have recently taken on a long term lease of a small vineyard less than 2 kms away. At our Glen Heriot site, we grow Pinot Gris, Chardonnay and more Pinot Noir (to create our white Label Pinot Noir, Pinot Gris and Pinot Noir Rose).
Our philosophy is to grow exceptional fruit so our winemaker can weave his magic with minimal intervention. We do this by being meticulous in the vineyard, following the advice of our viticulturalist and Alex and learning as much as we can…the little things really do make a difference.
We hope you enjoy our wines as much as we do, and look forward to you visiting us.
Warm regards Sandy, Glenn and Alex.
Unfortunately our cellar door is closed during the Covid-19 crisis, you can still order online here and we have free freight for 6 bottles or more anywhere in Australia enter the coupon code freeshipping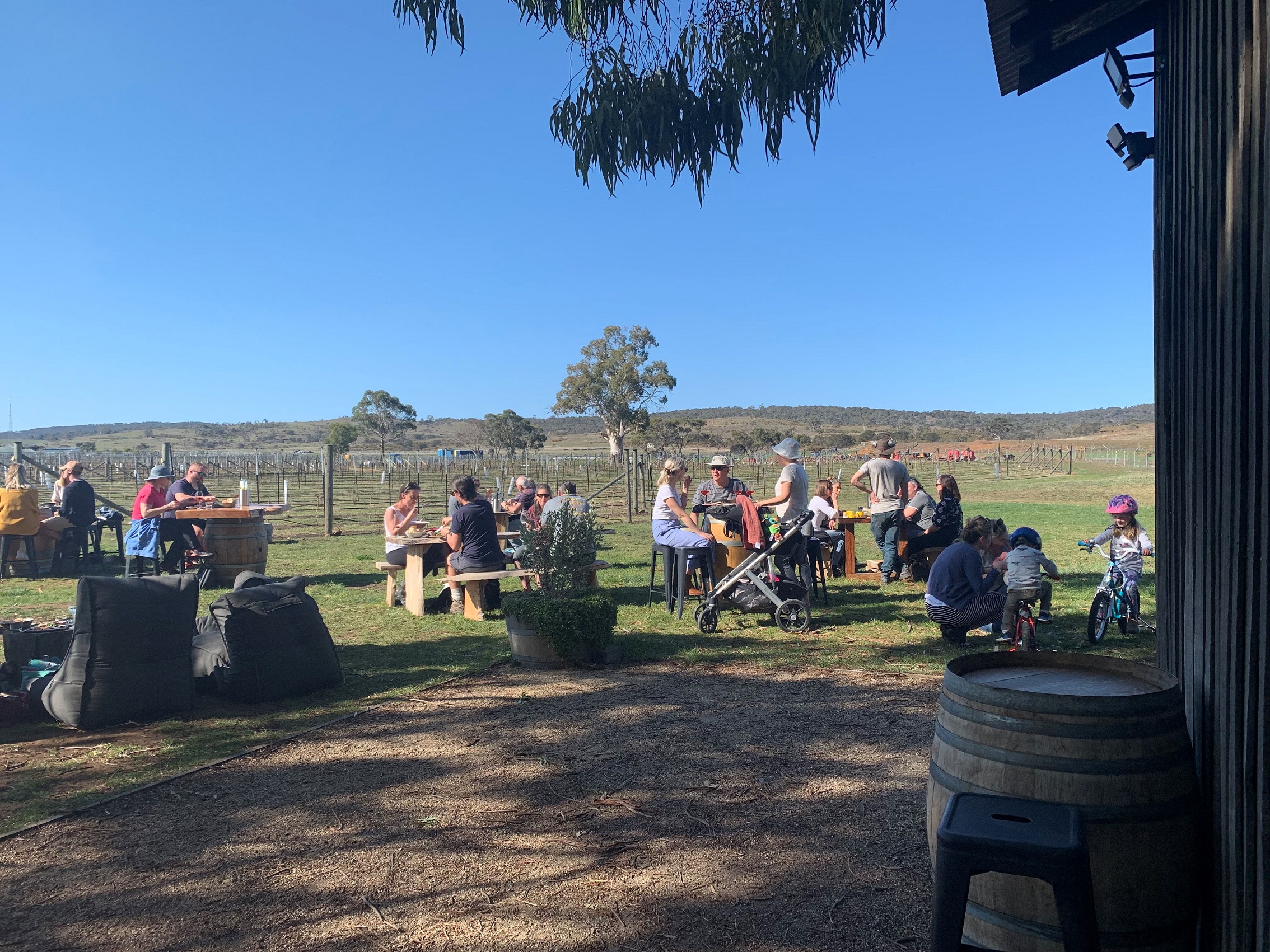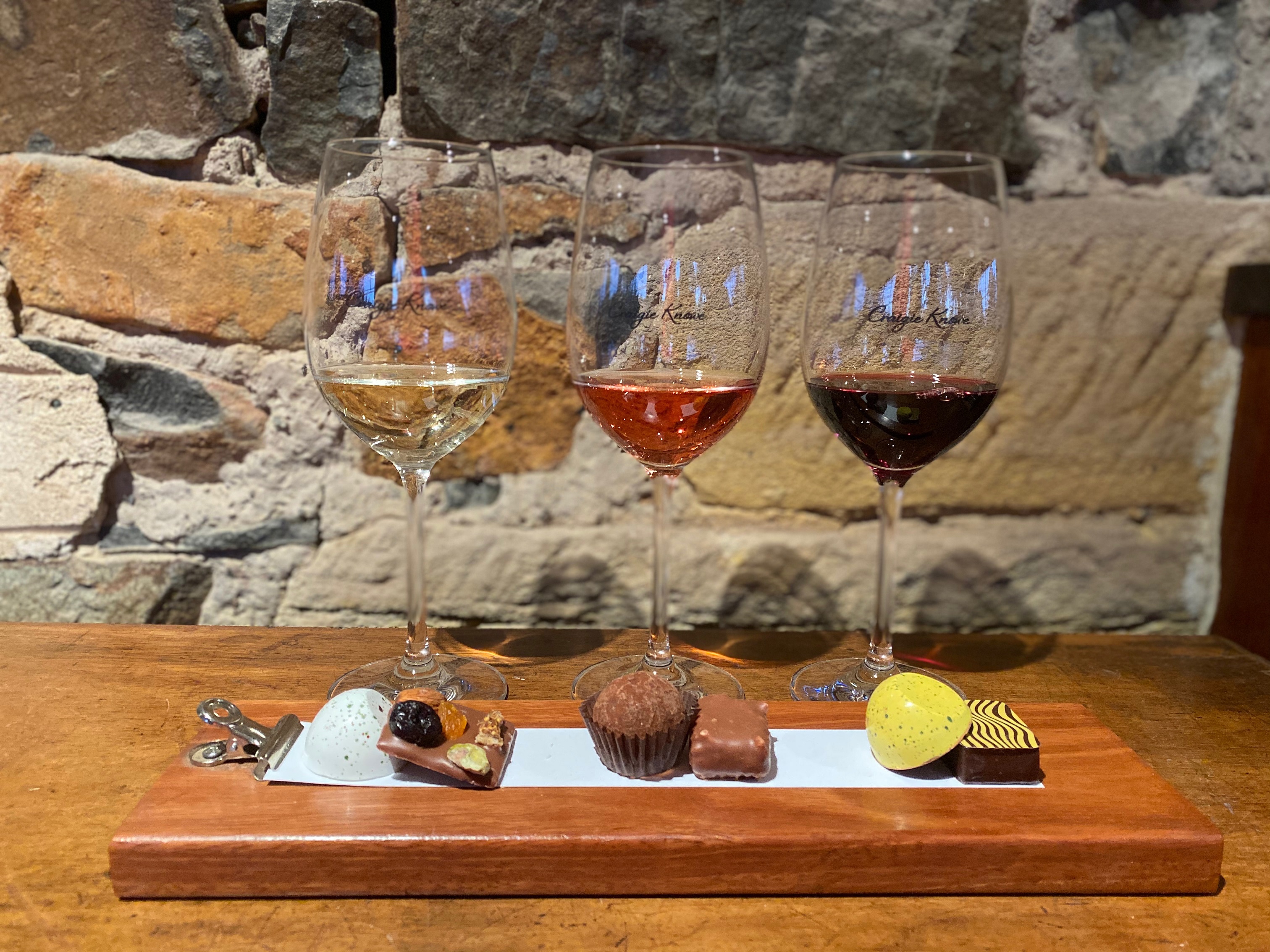 OUR TEAM
We are very much a family run vineyard.  The three of us (Sandy, Glenn and Alex) work full time across all aspects of the vineyard and cellar door with amazing help from my Dad, Alan, who is often seen slashing or even clearing tables in the cellar door.  Our daughter Kate, is also often seen in the cellar door on weekends helping to spoil our customers when things get busy.